Are you a New Year new me golfer?
"This year is going to be my year, I'm going to have lessons, practice and improve my game" How many times have you heard members of your fiddle or playing group mutter these or very similar words? Well working in golf as a PGA Pro I have this conversation with people a lot. I even think that if I had £1 for every time someone approached the subject I'd be due for retirement before I was 30.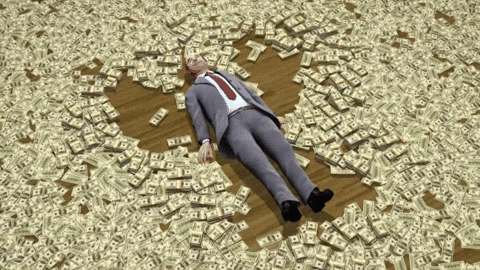 For a lot of people this is a genuine ambition of theirs and something they want to achieve and may even have sleepless nights about (I may even be reminding a lot of you of the conversations you may have had in the past).
Well one Sheffield golfer, Derek Renshaw, a member at Hillsborough Golf Club has started the year better than he could have ever expected. After having a conversation just before Christmas echoing what is mentioned above the "New Year new me" golfer we booked in a lesson. The task was to improve consistency, reduce his slice and eventually reduce Derek's handicap from 24 to 18.
We had a 1 hour lesson in our swing lab and used Flightscope Xi to delve into what was causing the inconsistency in his ball flight. The inconsistency was because of his club face control (where the club face is pointing) throughout impact. With this being inconsistent this was causing different start points and different amounts of curve on the ball. We worked on his club face control by using drills to help Derek to release the club more naturally this reducing the dreaded left to right curve or slice. After working on this even more the ball started to even finish left of the target to which point we started working on his out to in swing path. By starting with chip shots, working up to pitch shots and eventually full shots we managed to improve Derek's ball flight massively. Going from slices and push slices to little draws.
After the lesson Derek vowed to practice and keep working on his release and club path which he did. He would come to the golf club and tell me how he had been spending his free afternoons on the driving range honing in his new swing making small improvements each time be practiced and played.
Then the New Year hit and on Thursday 3rd January everything clicked Derek shot an unbelievable 49 stableford points, that's 13 under his 24 handicap! This included an incredible run of 5 pars in a row on the way to a front 9 points total of 29. By Derek going out and gaining knowledge of his own swing from a professional, learning how to implement the improvements and practicing hard through the winter can be a recipe for success in 2019.
Keep up the good work Derek!
Written by
Tom Pipes PGA Pro
P.S. He's still off 24 so look out, there's a bandit on the loose!